May We Help provides unique and critical services to
Individuals, Organizations, and the Community.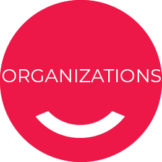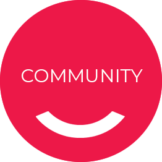 Sometimes, a device is all that stands in the way of an individual with a disability achieving independence or pursuing their passion. When that device is not available in the marketplace, that's when May We Help's volunteers step in. They are a team of engineers, industrial designers, inventors, welders, woodworkers, seamstresses, doctors, occupational and physical therapists whose skill sets come together to design, build and deliver custom devices at no cost to hundreds of recipients every year.
May We Help is a game-changer for people with disabilities who are striving to become more independent or pursue a passion.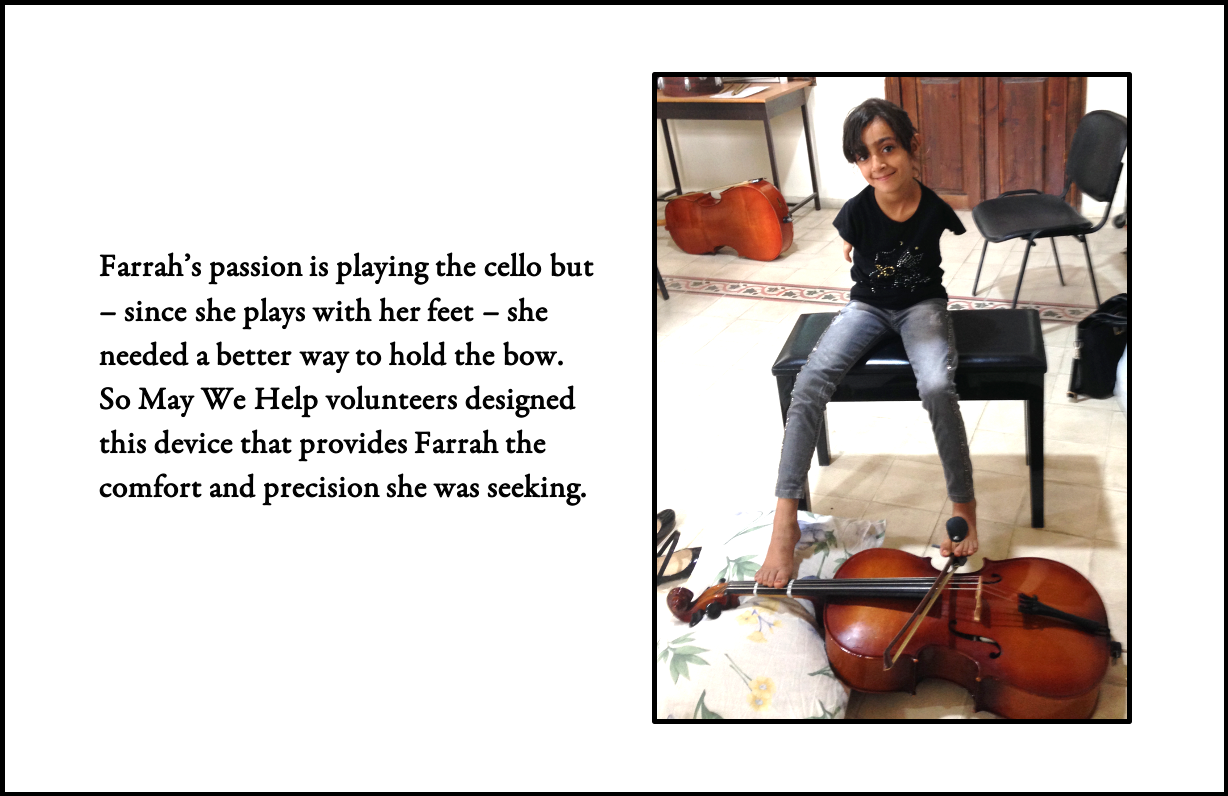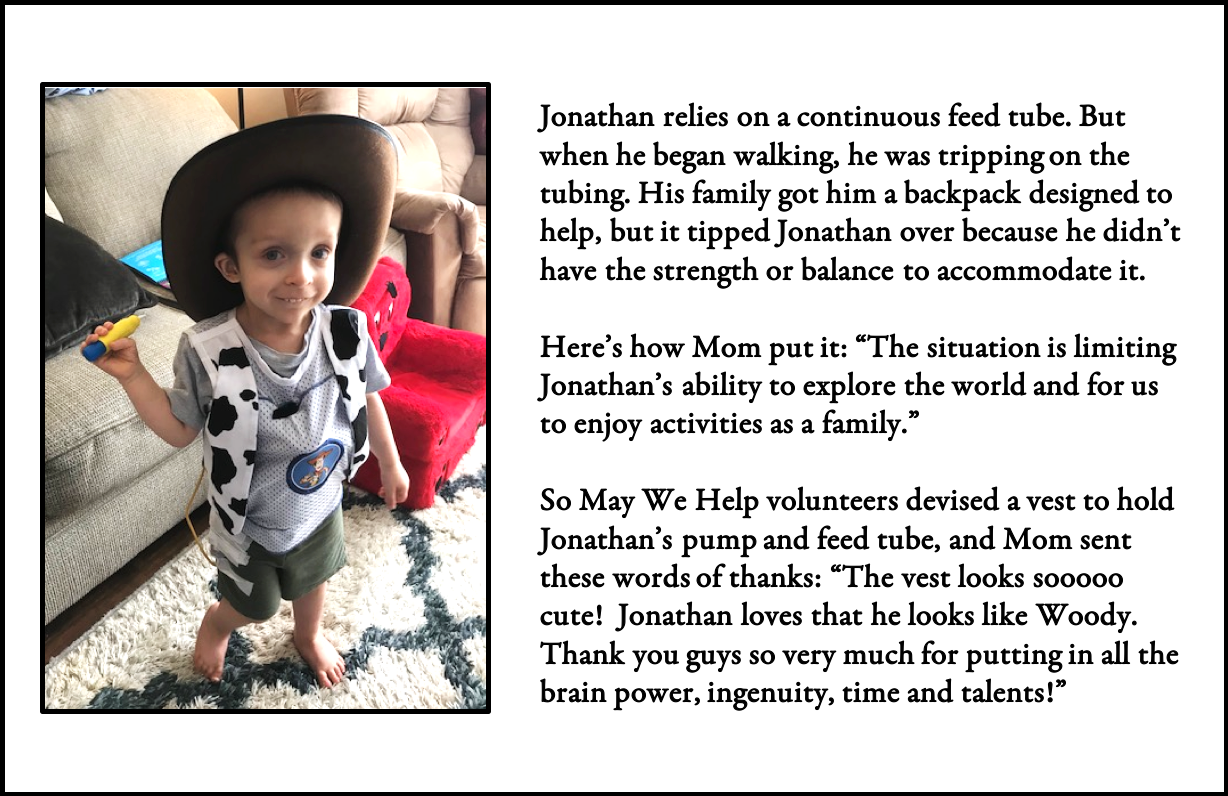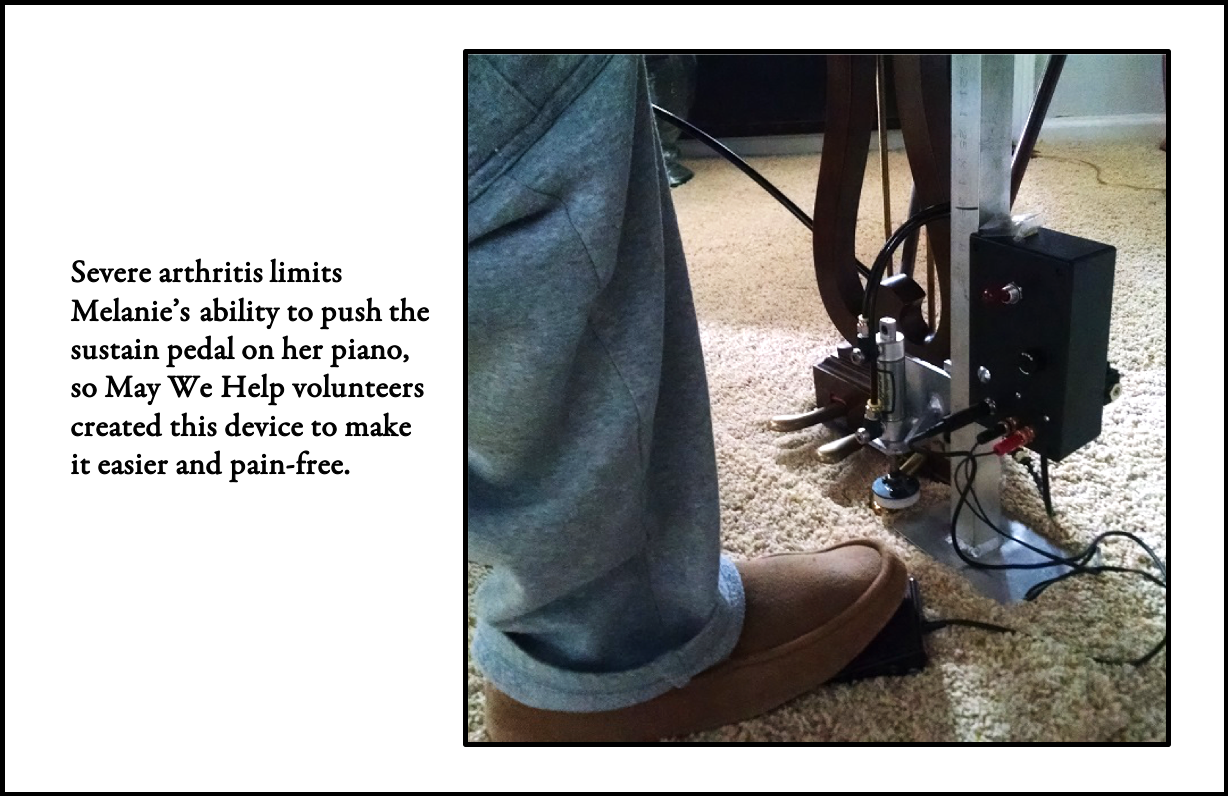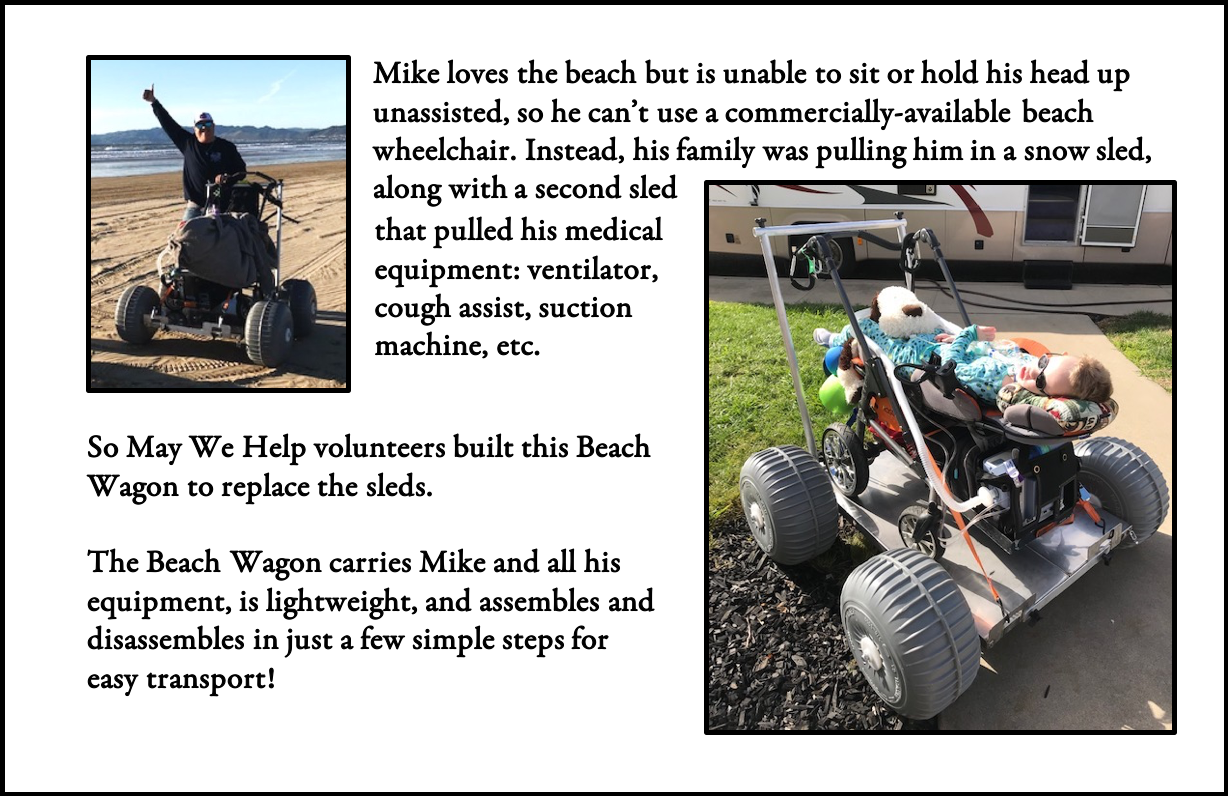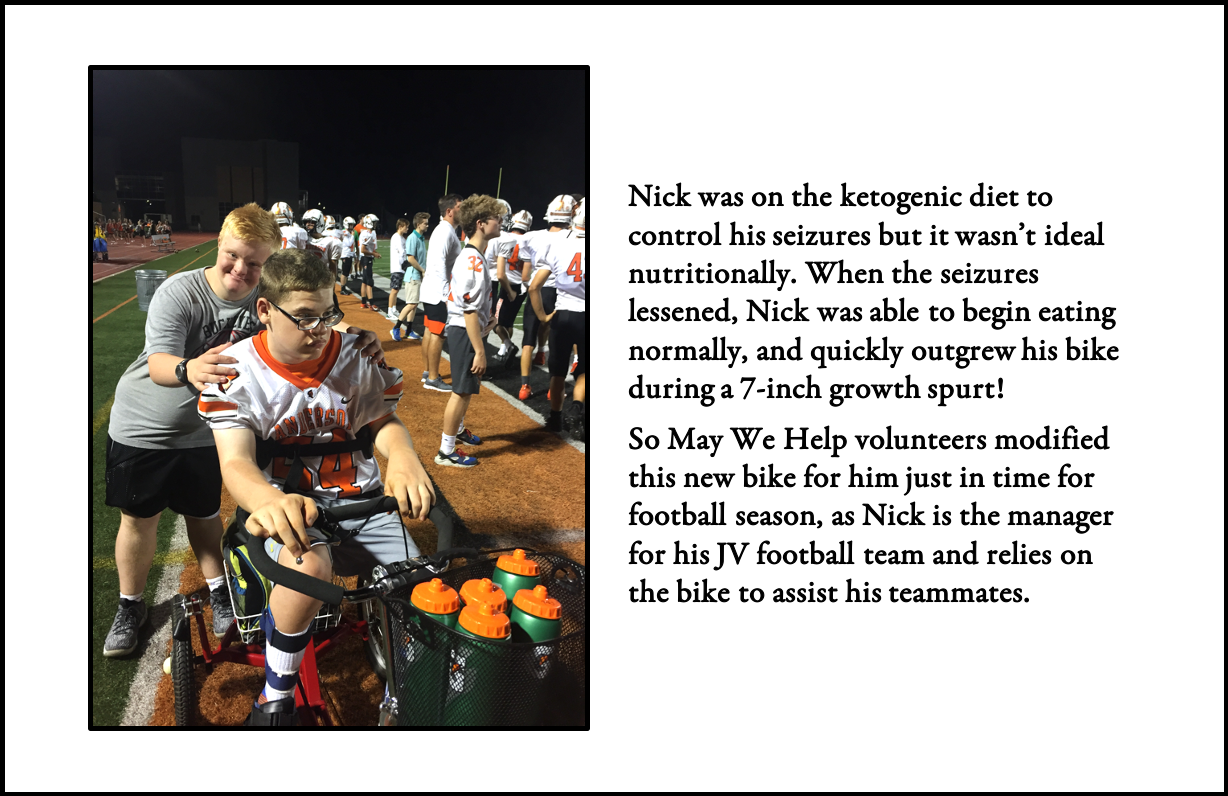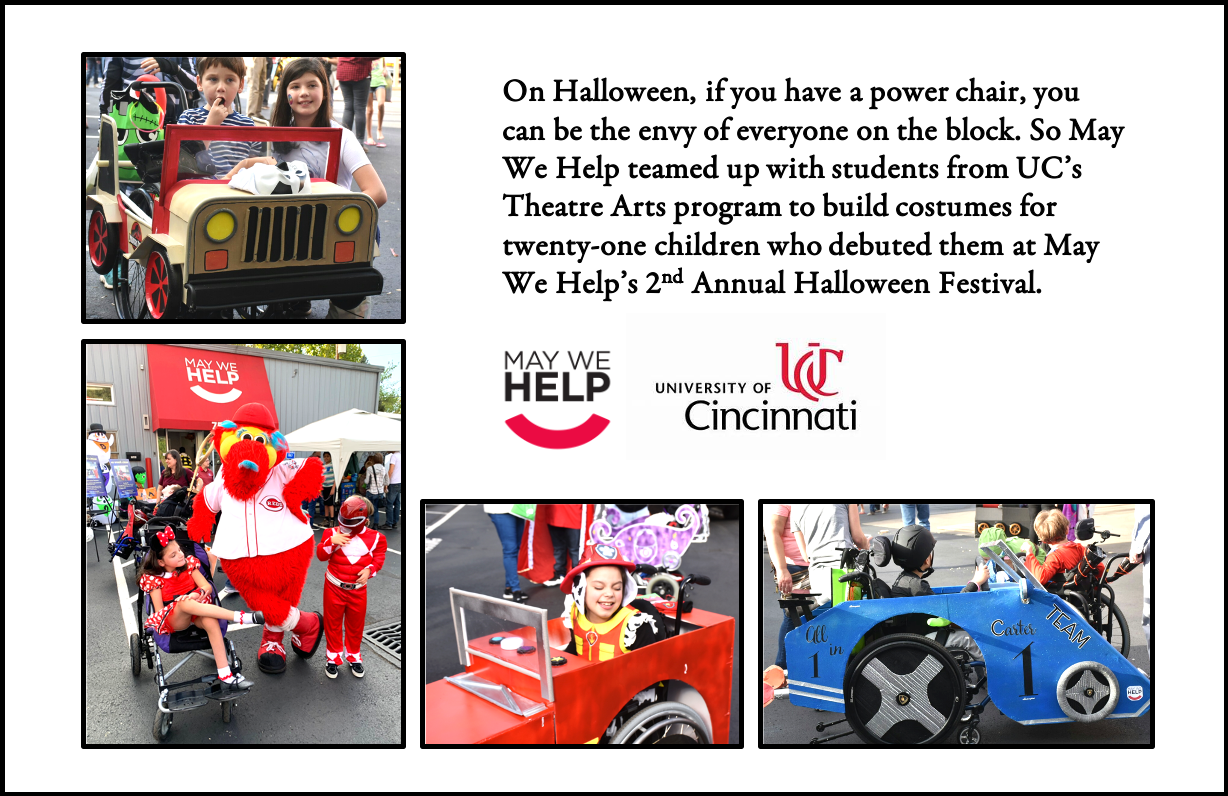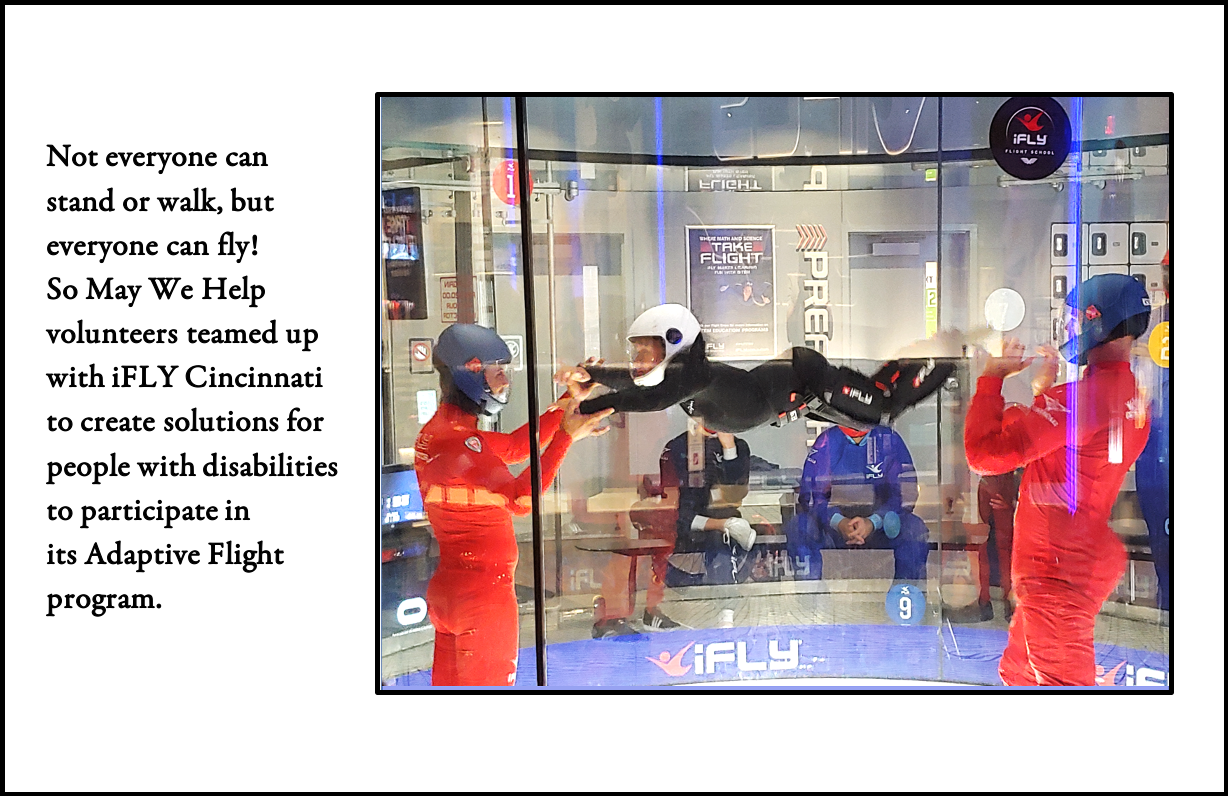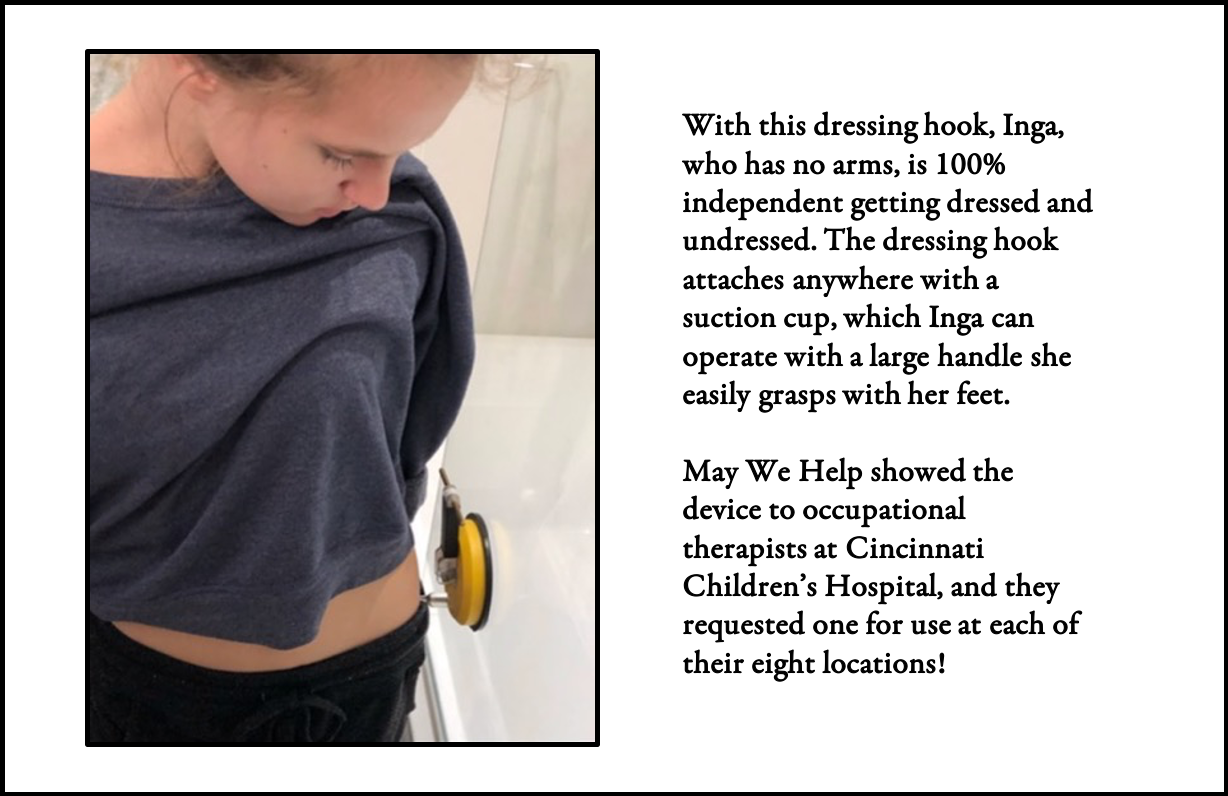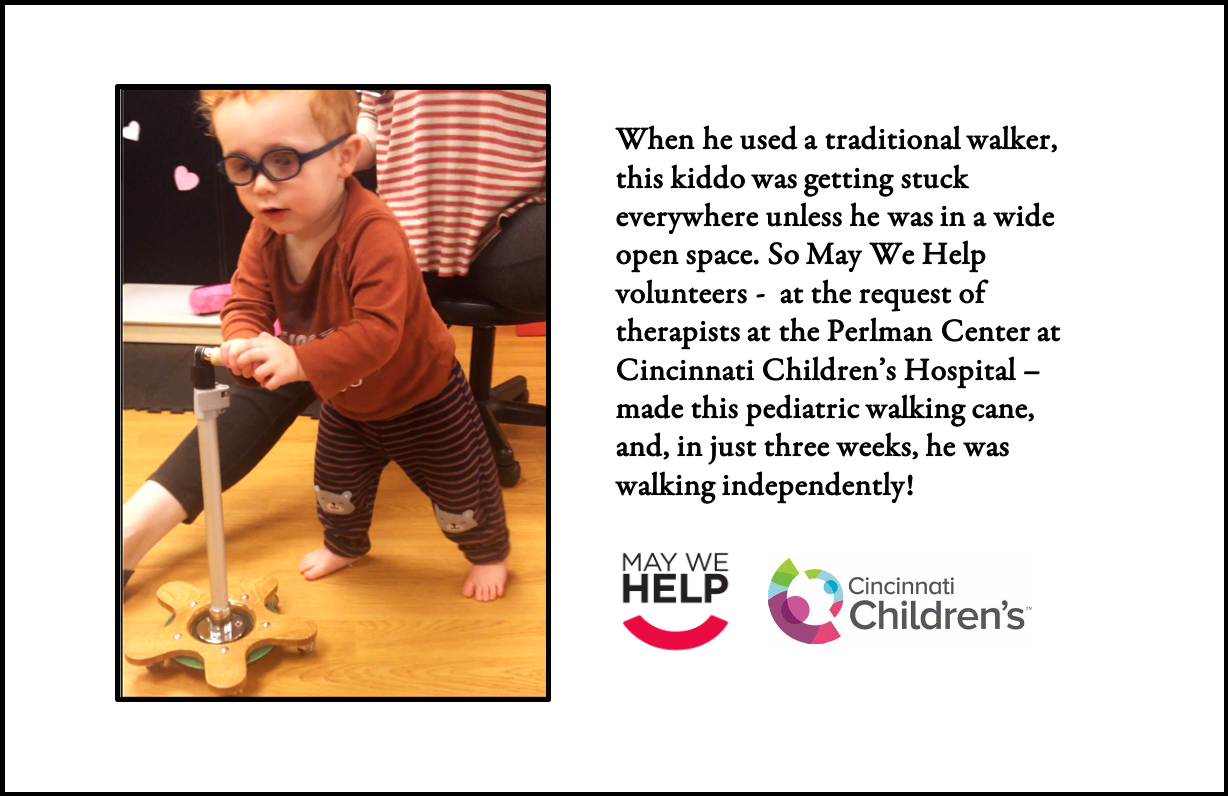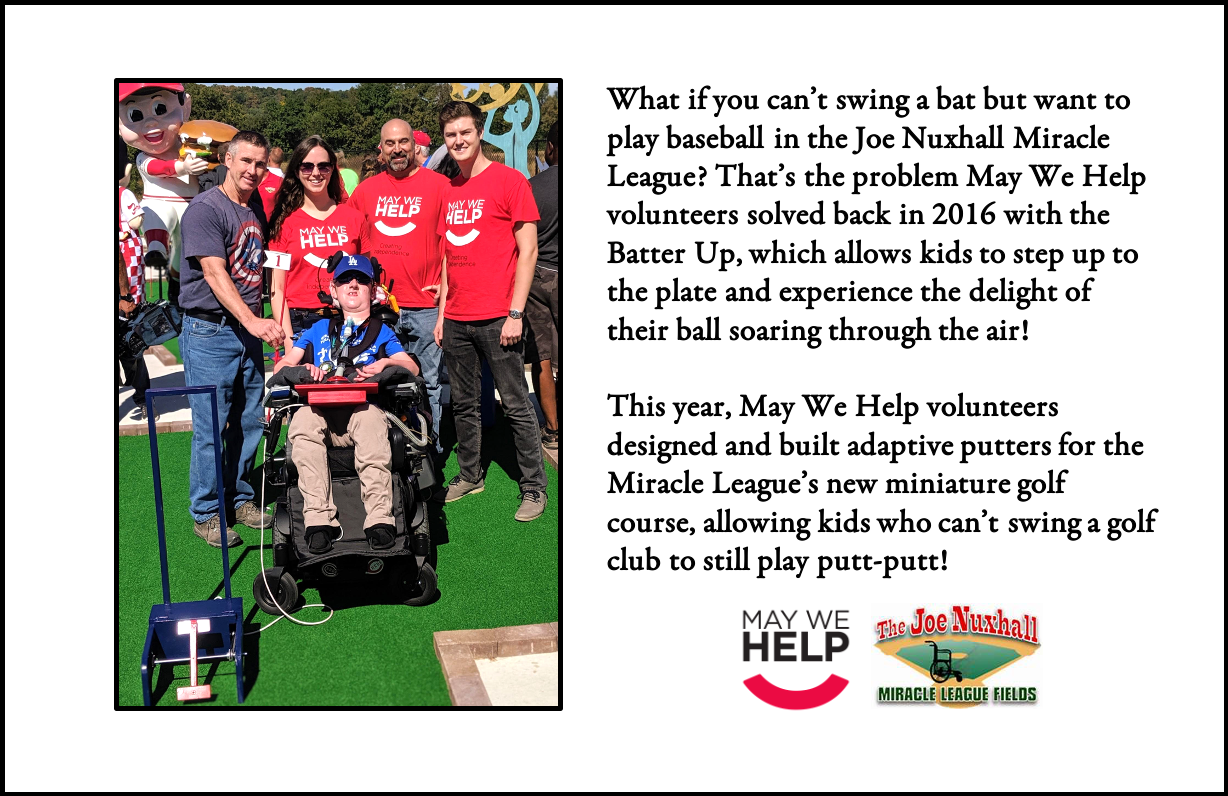 May We Help's Workshop where highly skilled volunteers create one-of-a-kind custom devices for people with disabilities.
In 2010 our volunteers logged over 9,300 hours with a value to the community of 1.5 million.
May We Help provides solutions for other organizations that also serve people with disabilities.



May We Help fills all sorts of community needs wherever there's an opportunity to enhance the quality of life.
Adaptive Equipment Swap
May We Help's Adaptive Equipment Swaps leverage the inordinate amount of equipment stored in people's basements by giving it a second use, because, while the equipment may no longer be right for one person, it's likely a fit for someone else! In 2019 alone, over 250 people were matched with over one million dollars worth of life-changing adaptive equipment – at no charge!
Annual Halloween Festival
On Halloween, if you have a power chair, you can be the envy of everyone on the block. So, every year, May We Help teams up with students from UC's Theatre Arts program to build customized costumes. Recipients debut their costumes at May We Help's Annual Halloween Festival, then take the costumes home with them for Halloween!

Adaptive Sports Innovation
What do you do if you suddenly find yourself with a disability and you want to participate in an adaptive sport? Where do you turn? May We Help's ASI team will tell you what opportunities are available, what sports are best suited to your particular challenges, and customize adaptive equipment for you.
Mission
We design and create unique custom solutions for individuals with special needs.
Vision
To see all individuals with disabilities have the opportunity to gain independence and pursue their passions.