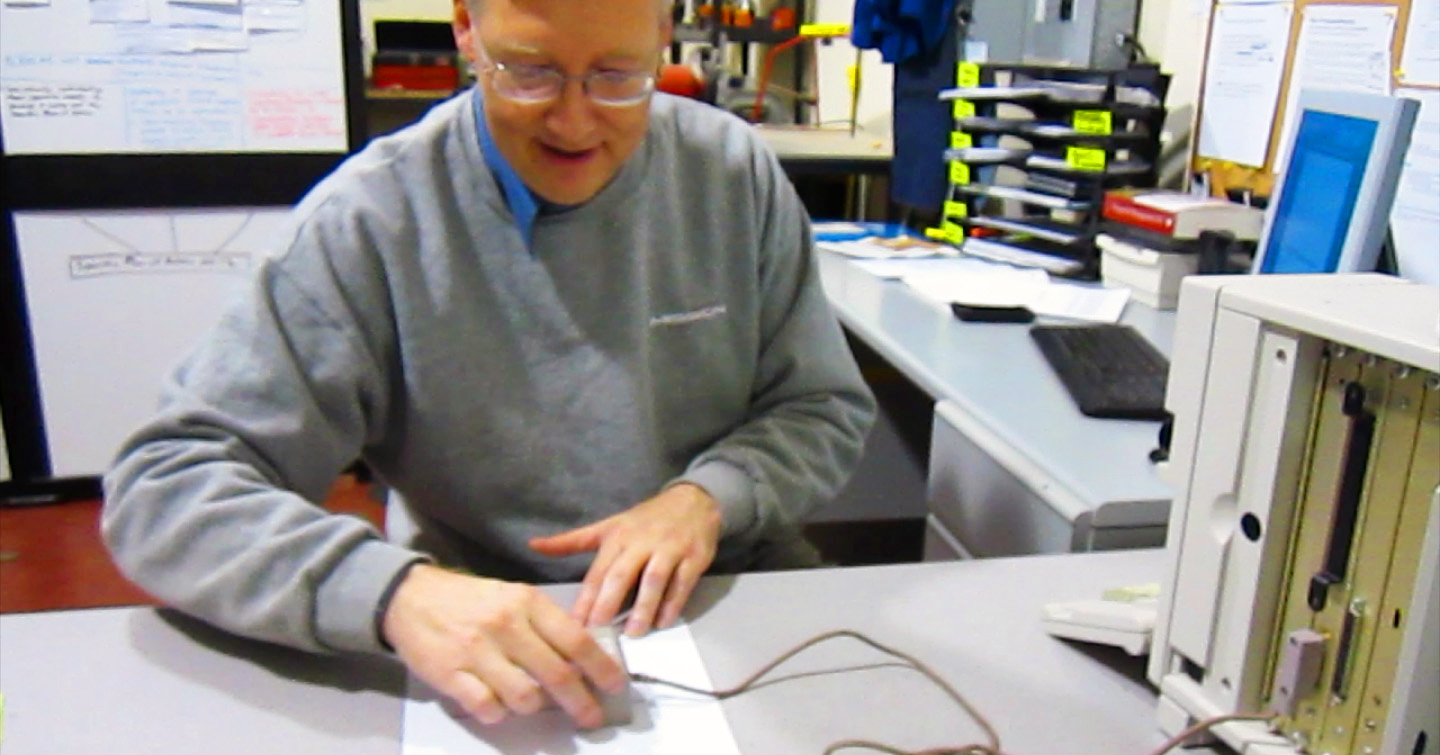 Kurzweil Reader Repair
I hope to get twenty or more years from this unit again because of your generosity and I promise to remember your generosity toward me every time I turn it on! -Robert S.

I have been applying my desire to help others where I can. Give Back Cincinnati, food banks, etc. And in walks May We Help. It fulfilled all my checkboxes; constant hands on learning, have a positive impact on another… daily, and working with a group of people that are doing the right thing for the right reasons. -Ellen Heerlein

Switch Operated TV Remote
I cannot thank you enough! I can never explain how much it means to me that you gave him the chance to be ornery little boy! -Easton's Mom.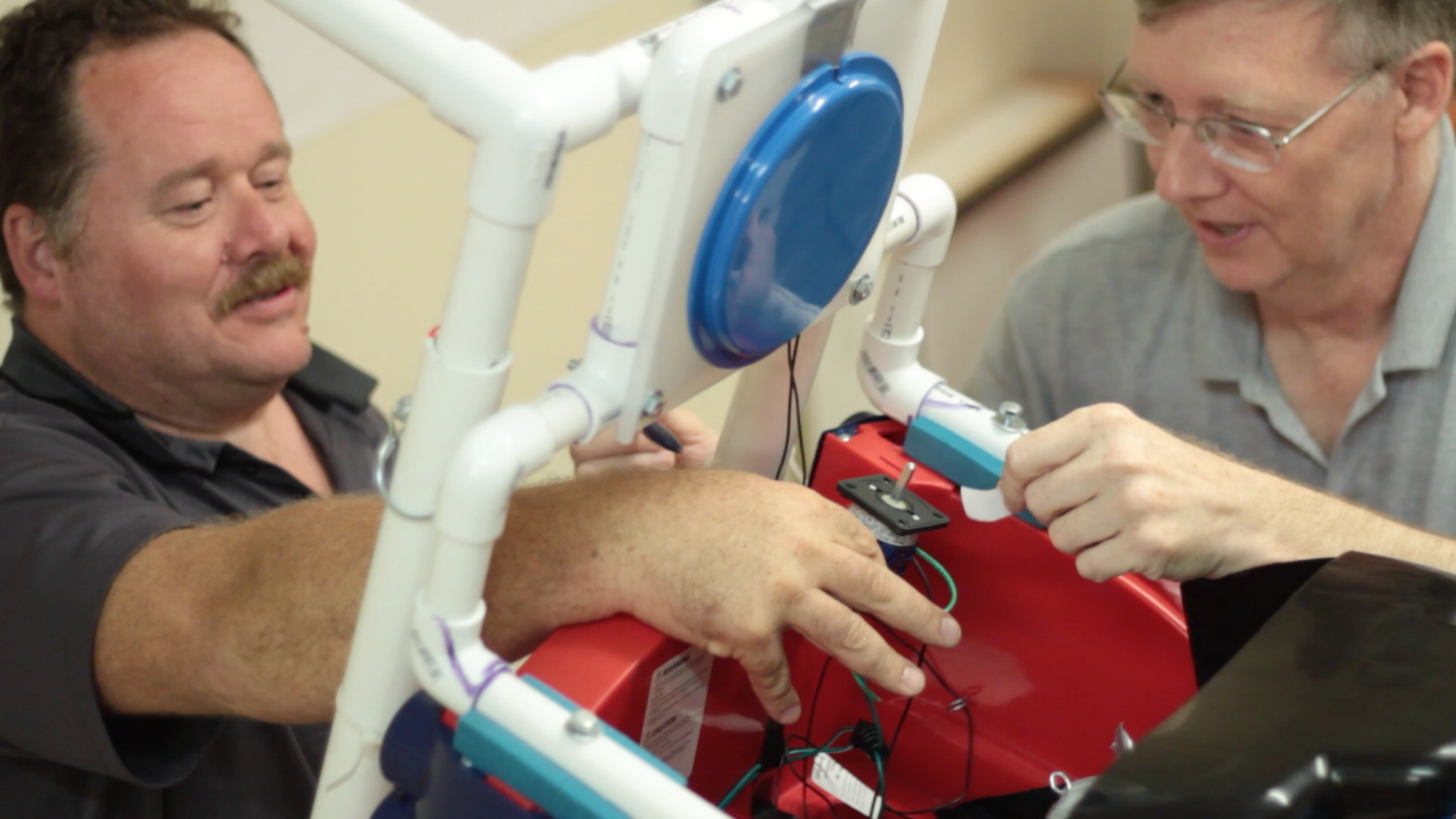 No matter how my day is going, I can spend some time working on a project, researching, or looking at photos or videos of clients and instantly have a smile on my face. -Charlie Klein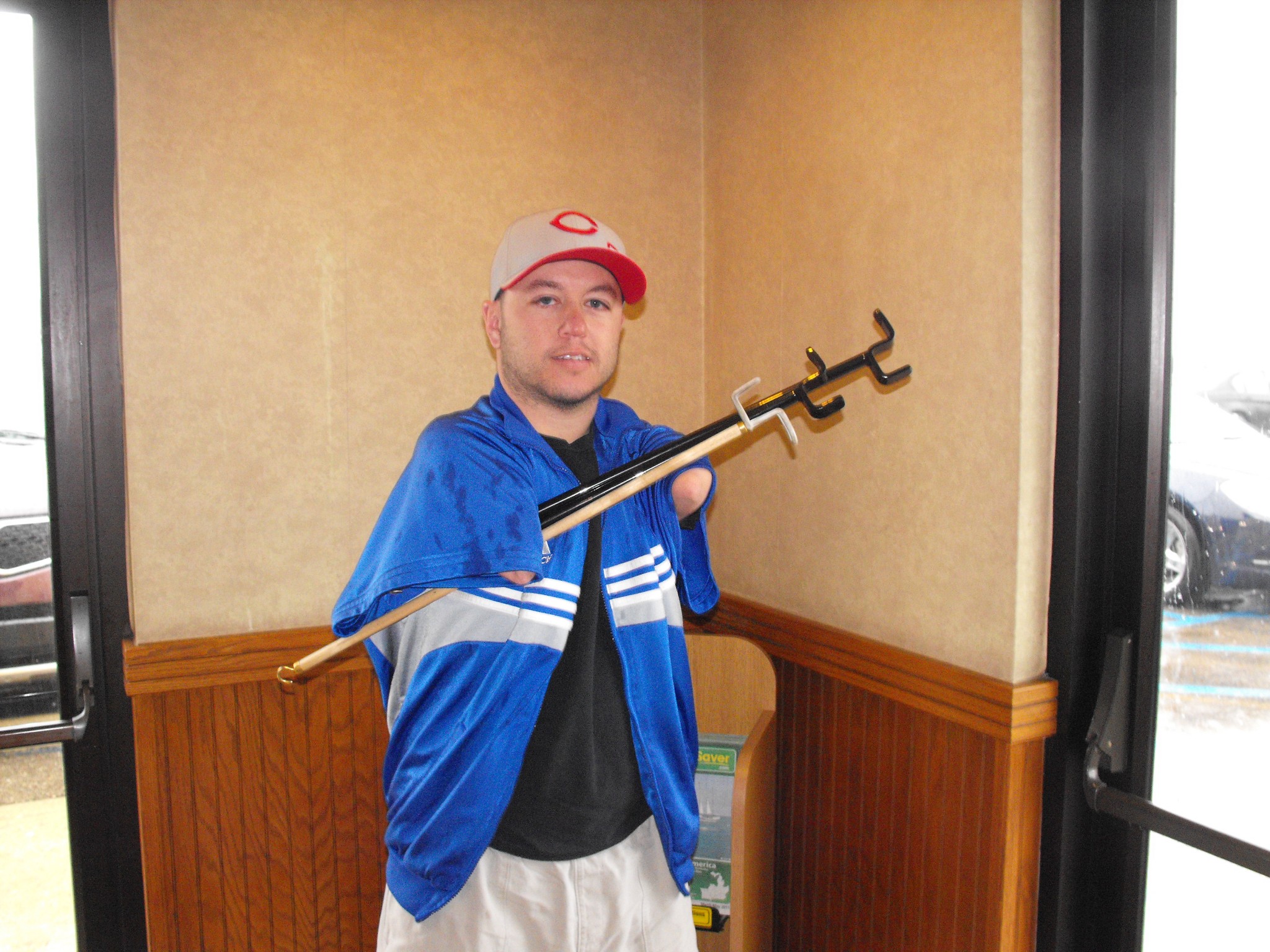 Dressing Sticks
This is Awesome. Charlie listened to my needs and was very helpful. He gave me a dependable product I will use for the rest of my life -Abe H.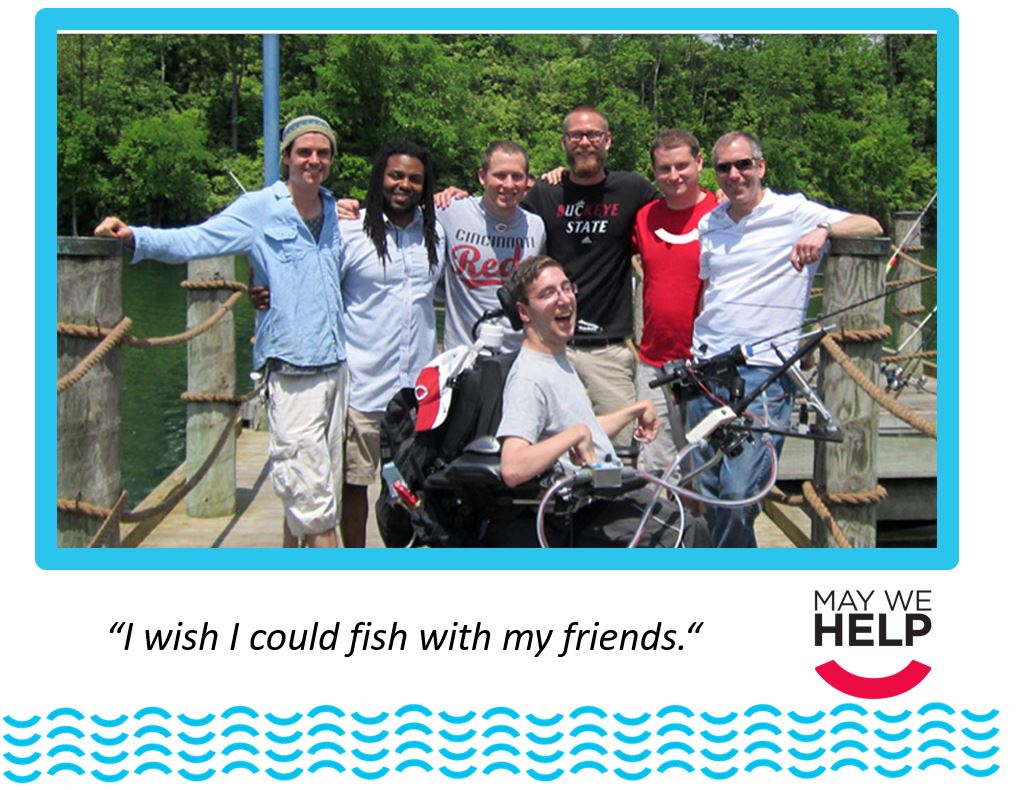 Donate
Can't swing a hammer or drive a screw? You can still help with a financial gift or a donation of tools and materials. Please join us in our mission to engineer dreams, and deliver them for free. Our projects are completed with excellence because our clients are worth it.
Use the button below to donate now, or to create a monthly donation.
---
Operations
We have 1 staff member for every 60 volunteers to make this place hum. Our lean (literally) staff is the fuel for projects we deliver each week.
Project Materials & Tooling Costs
Last year we created by request almost 100 new physical devices for people all over the US. That took a lot of materials and tooling to discover exactly what would work for each end user. Please support us financially so that we can keep the volunteers well facilitated in their new developments for our current and future clientele.
If you are a business owner who would like to donate your services or materials, please email our volunteer procurement team at procurement@maywehelp.org
Regional Expansion
Understanding that Greater Cincinnati is May We Help's home, but realizing that this gift should be spread across the country, and the world if possible.
---
May We Help
7501 Wooster Pike
Cincinnati, OHIO 45227