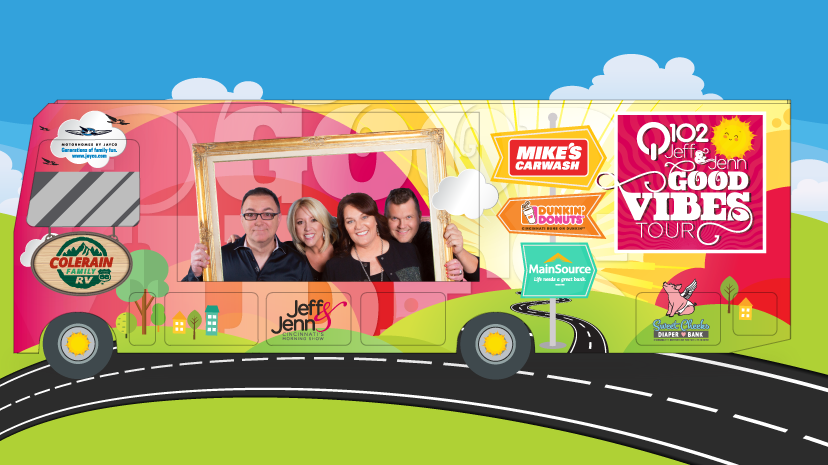 Q102 Good Vibes Tour visits May We Help
May We Help was asked to be on the Q102 Jeff and Jen Morning Show as part of their Good Vibes Tour which salutes people doing good in the Cincinnati community.
It was a fun morning at the shop when the tour bus arrived June 15th with Q102's Tim Timmerman and crew.  May We Help founders Bill Sand and Bill Deimling were live on the radio sharing the work of May We Help.
Check out the video below or view on the Facebook page.
You can also read more #GoodVibes at Q102.